Case Study - Black Limestone
Black Limestone treated with wrong sealer and applied while stone was not fully dry.
Solution - Strip off old existing sealer (Supplied by a competitor) and apply an impregnating colour enhancer sealer as supplied by StoneDoctors.
This project consisted of approx. 130m2 Black Limestone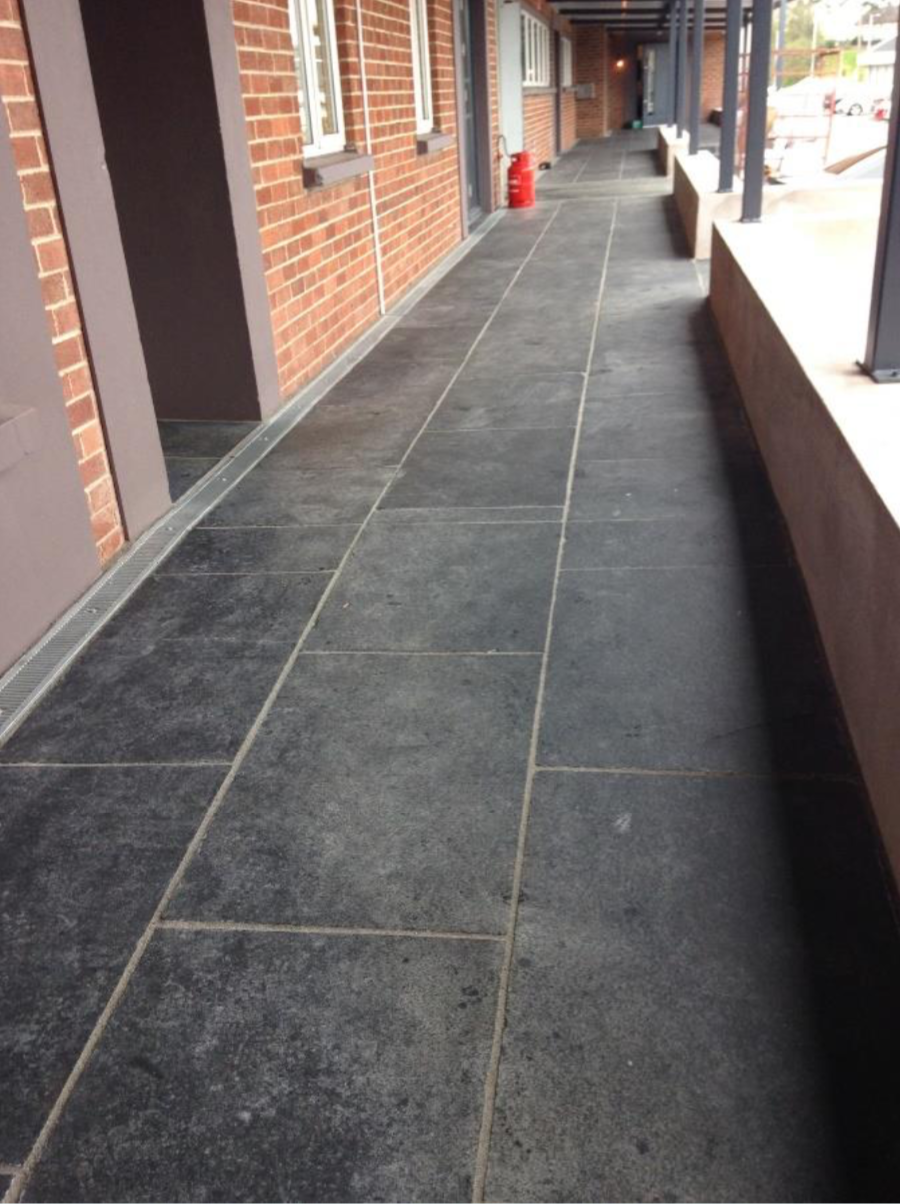 The area looked like the stone had been down years even though it was only completed 3 months previously.
The existing sealer was non breathable
–
not good for natural stone !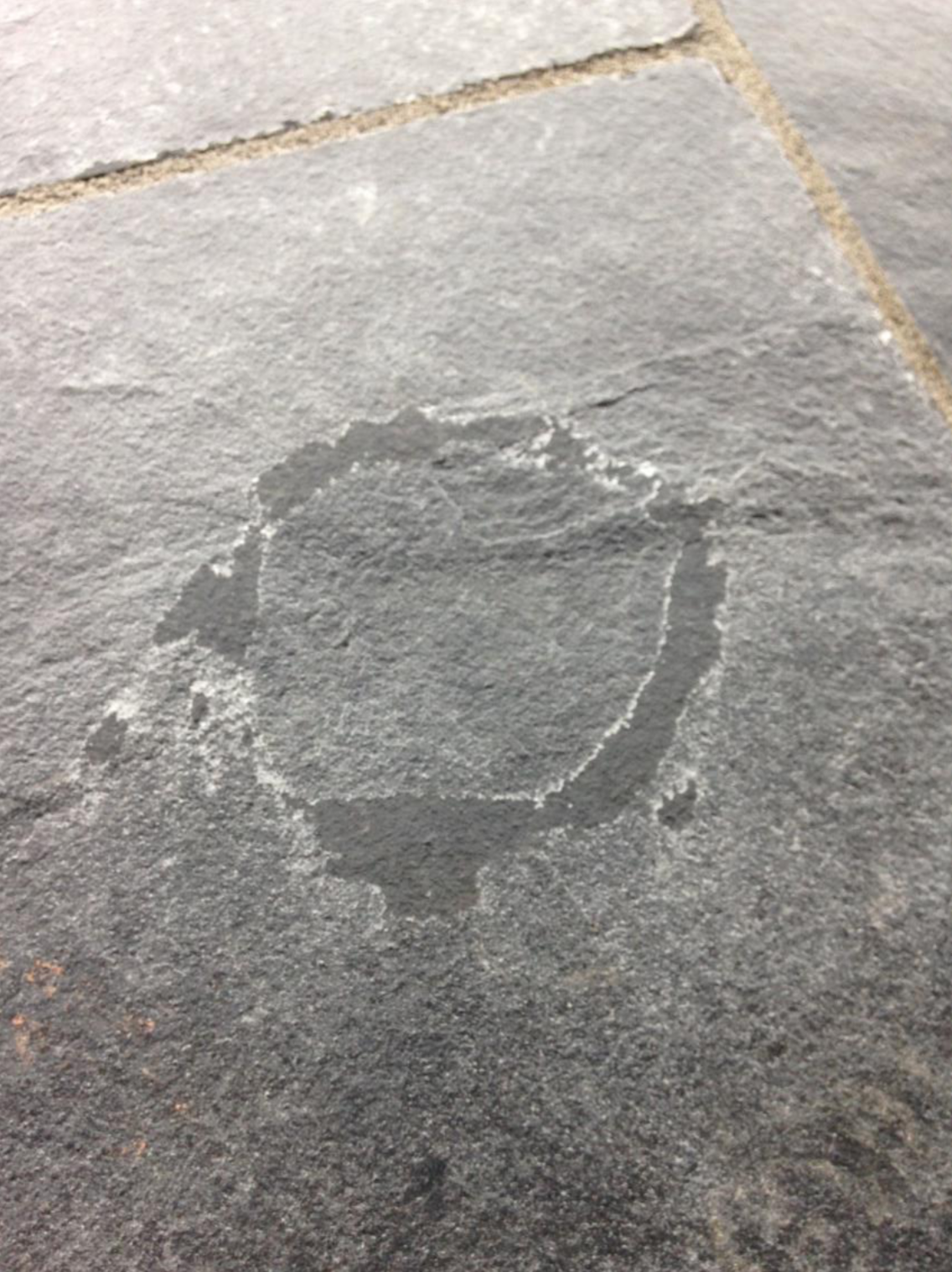 In some areas the existing sealer was actually peeling off.
Sample done with Stontex Power Stripper Plus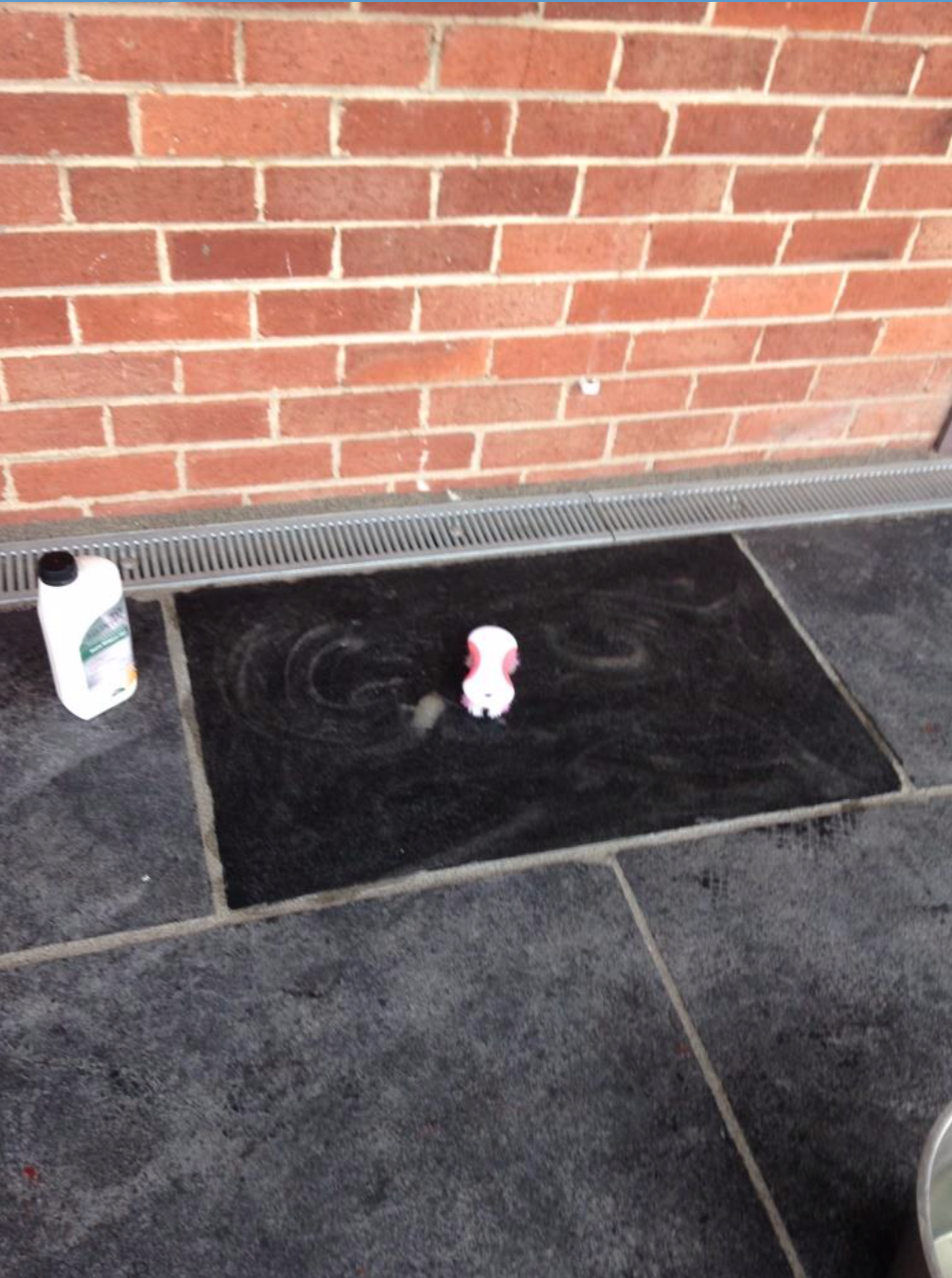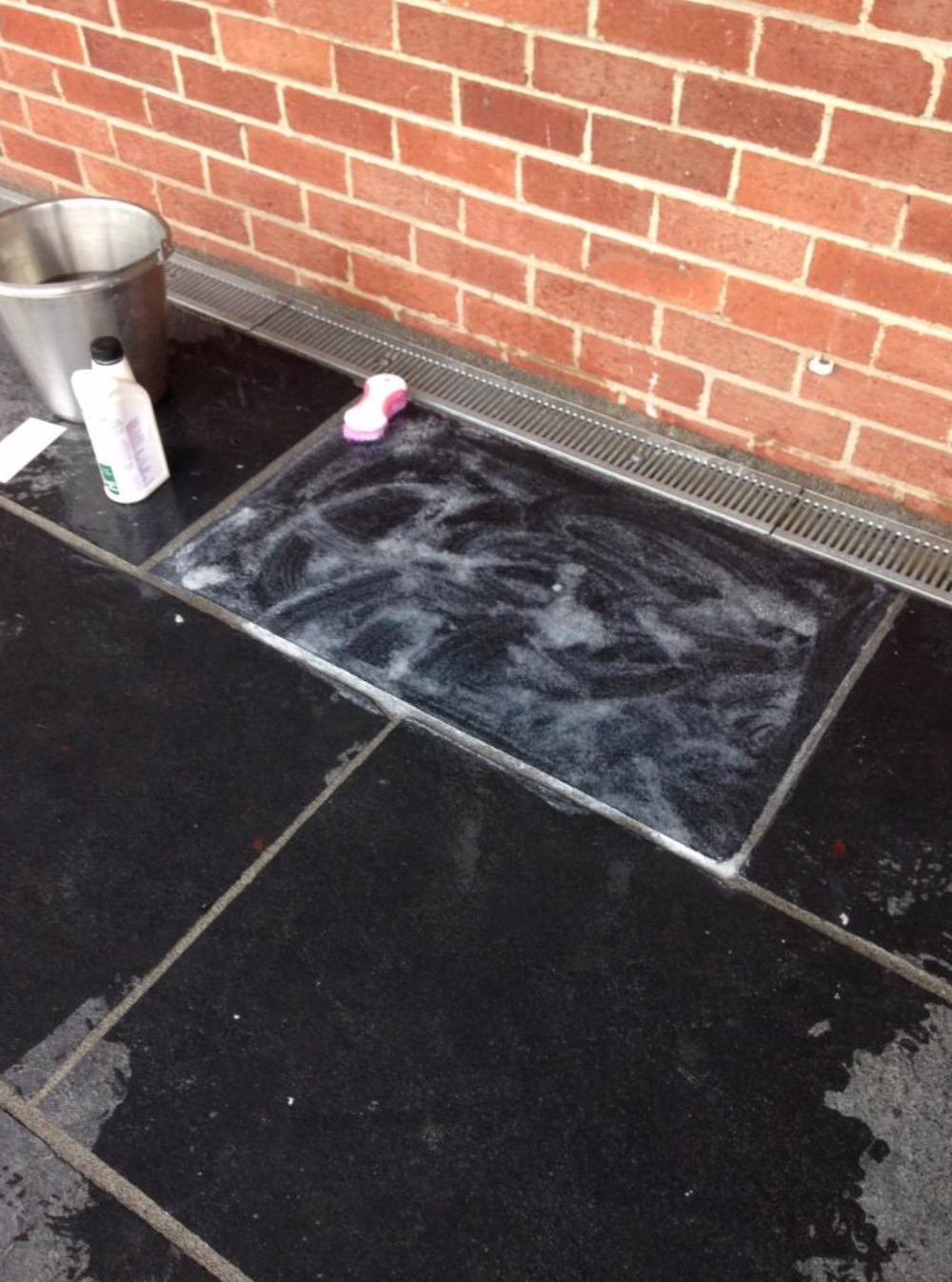 Product worked in and left to work for approx. 20 mins to break down old sealer
Sample rinsed off and left to dry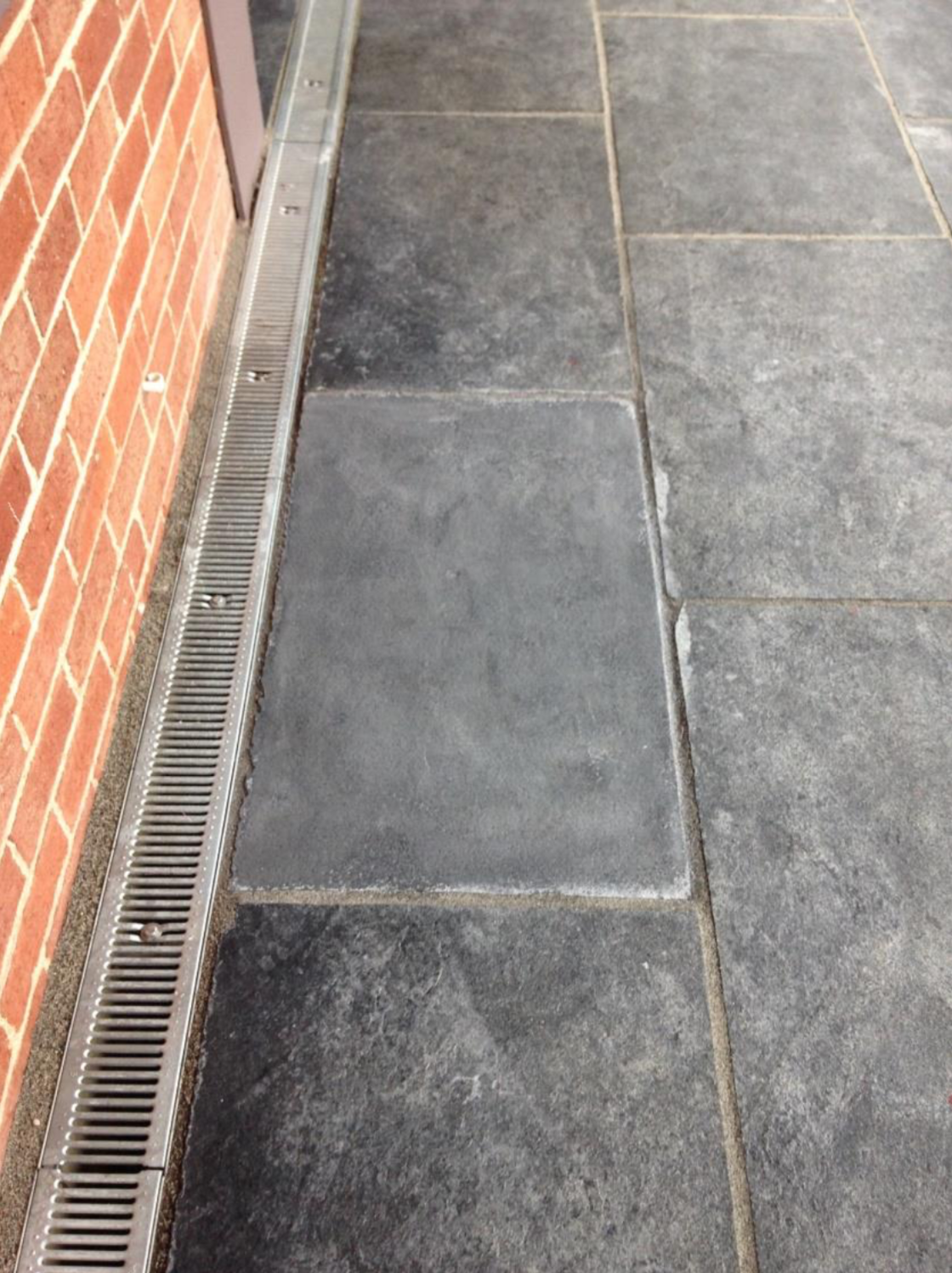 Back to its original state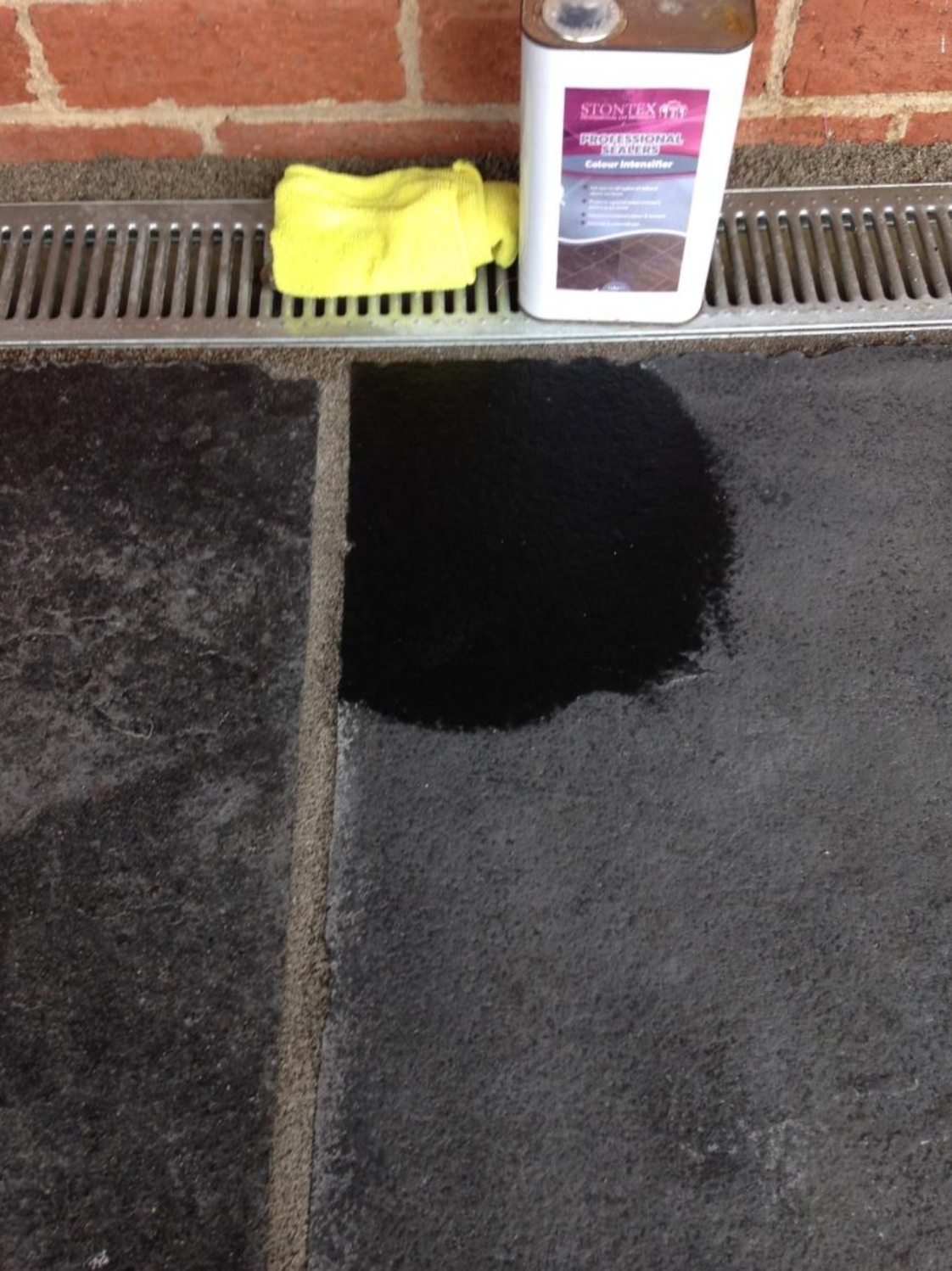 Sample of Colour Intensifier applied
The actual job required the use of mechanical rotary brushes in conjunction with the Power Stripper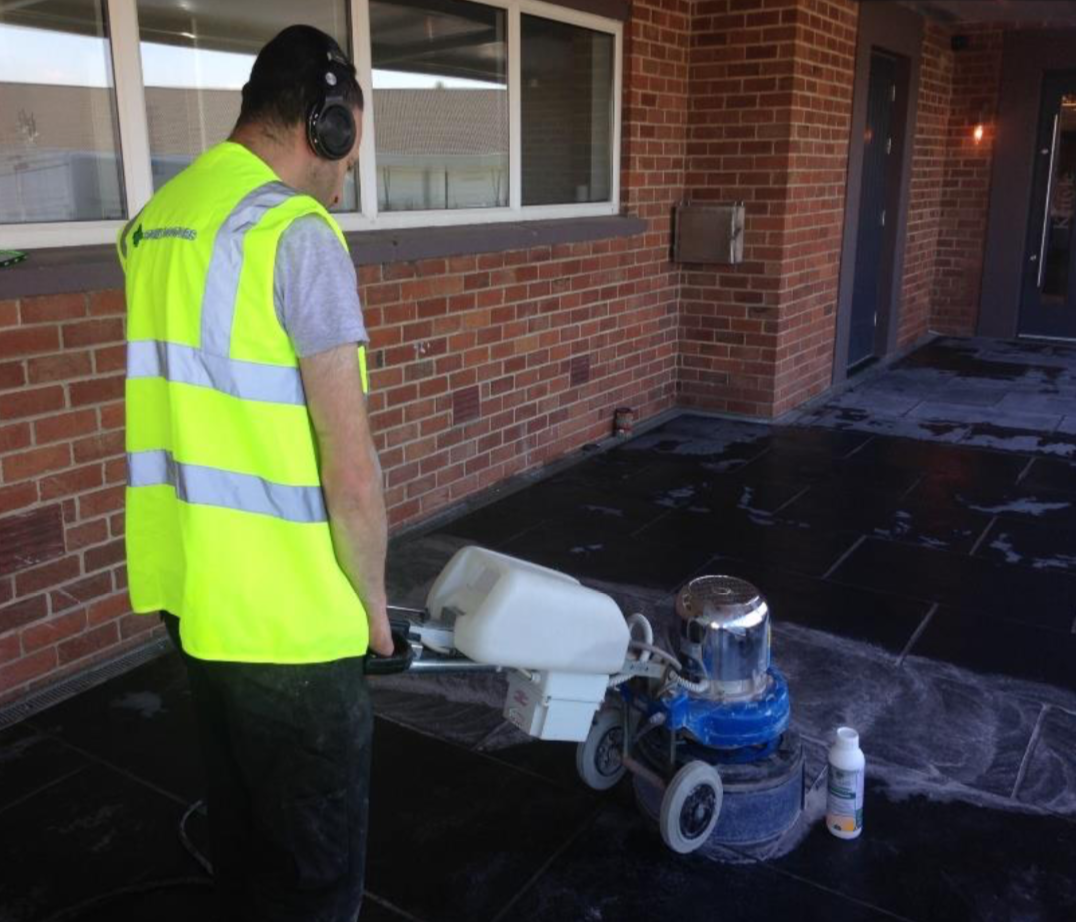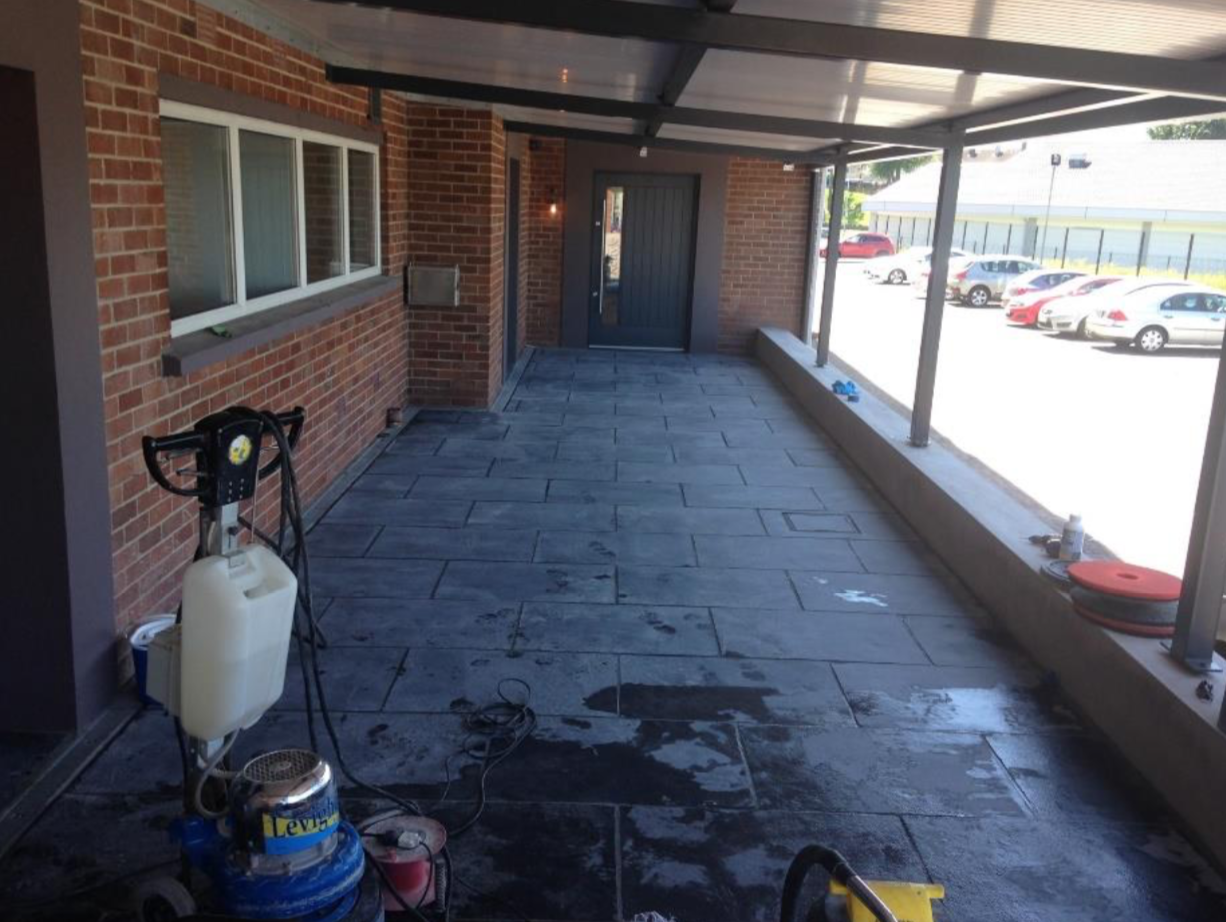 On large commercial jobs like this the use of mechanical brushes speeds up the process. It still took the full day to strip it all back!
After removal of the old sealer the area was rinsed off and left to dry overnight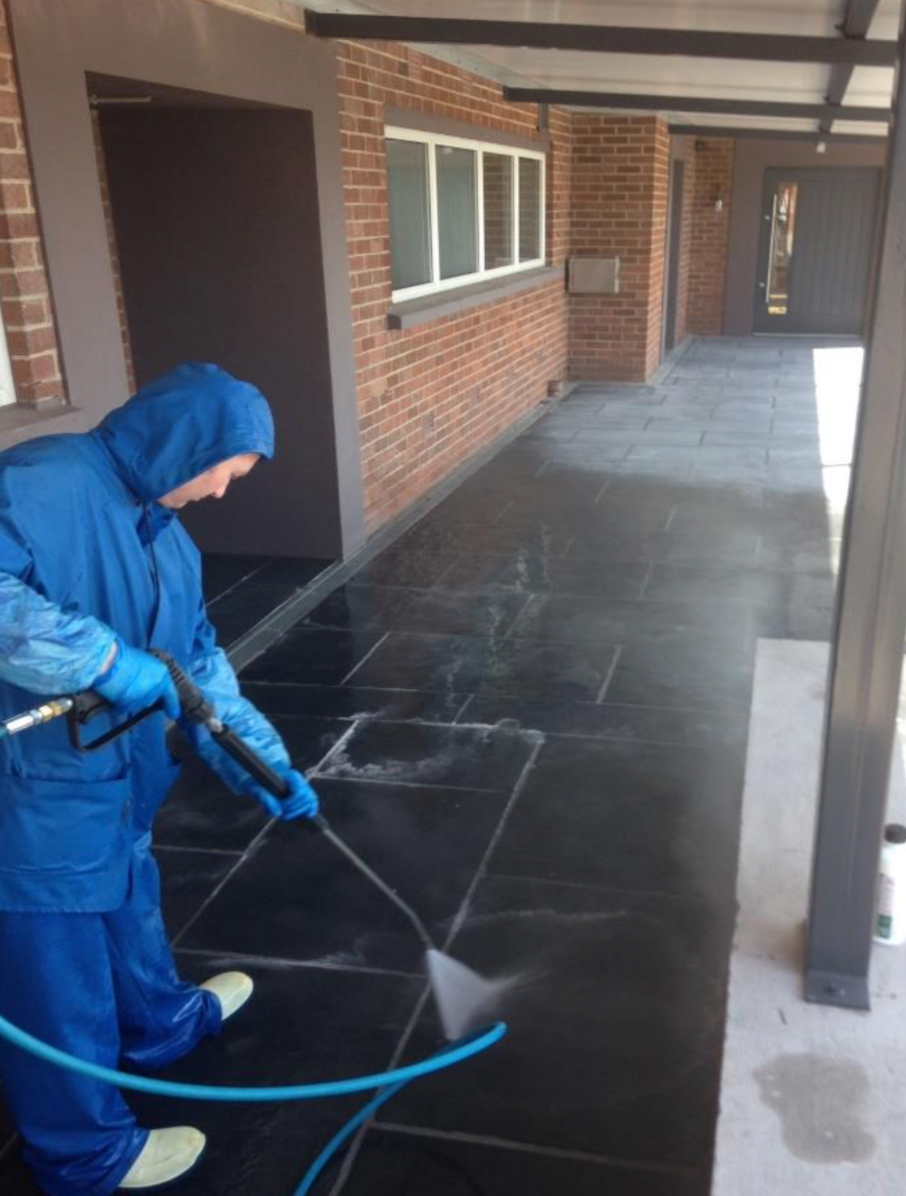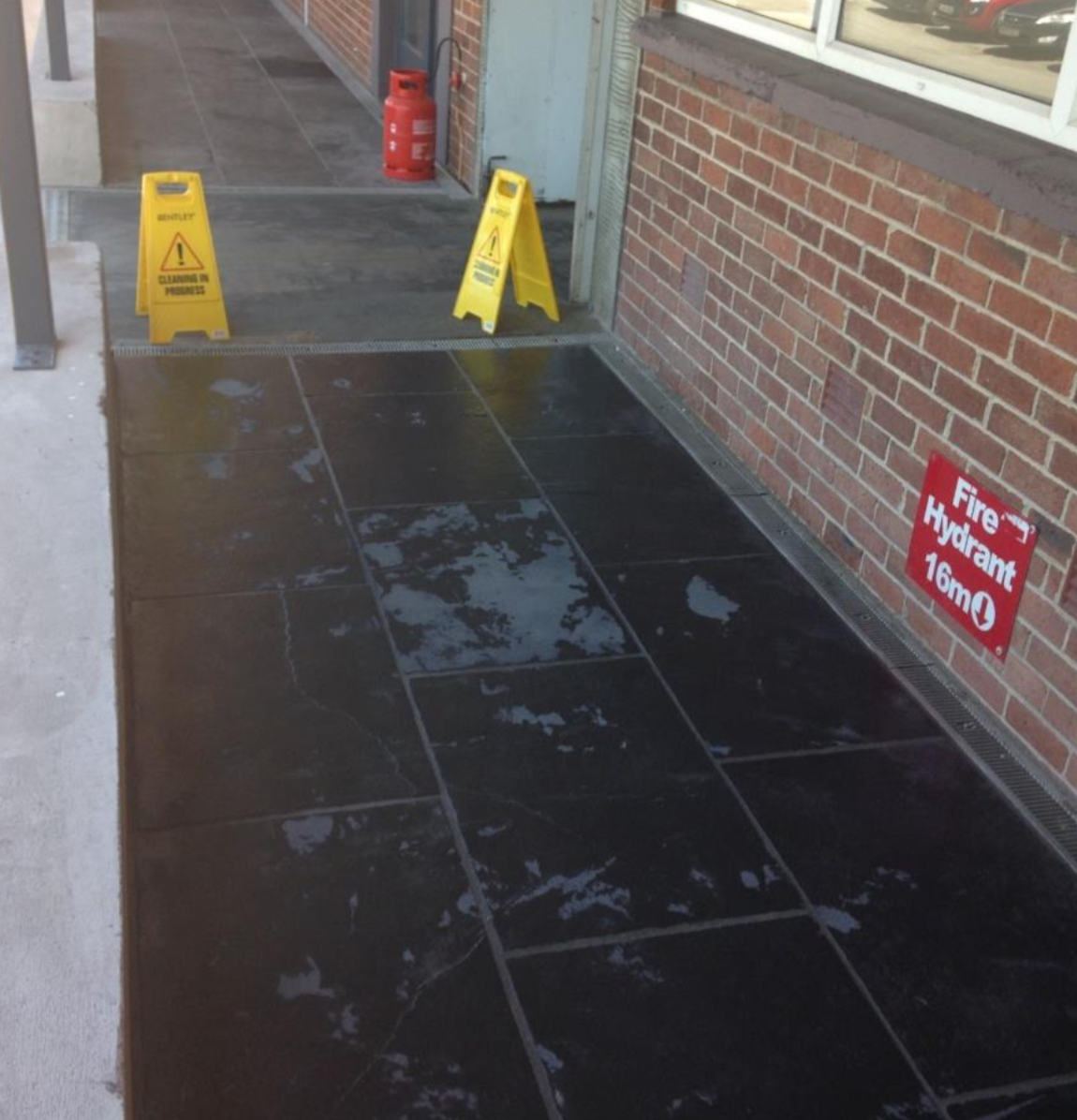 Before Stontex Colour Intensifier is applied a moisture content was taken to ensure the stone was dry enough.
2 coats of Stontex Colour Intensifier were applied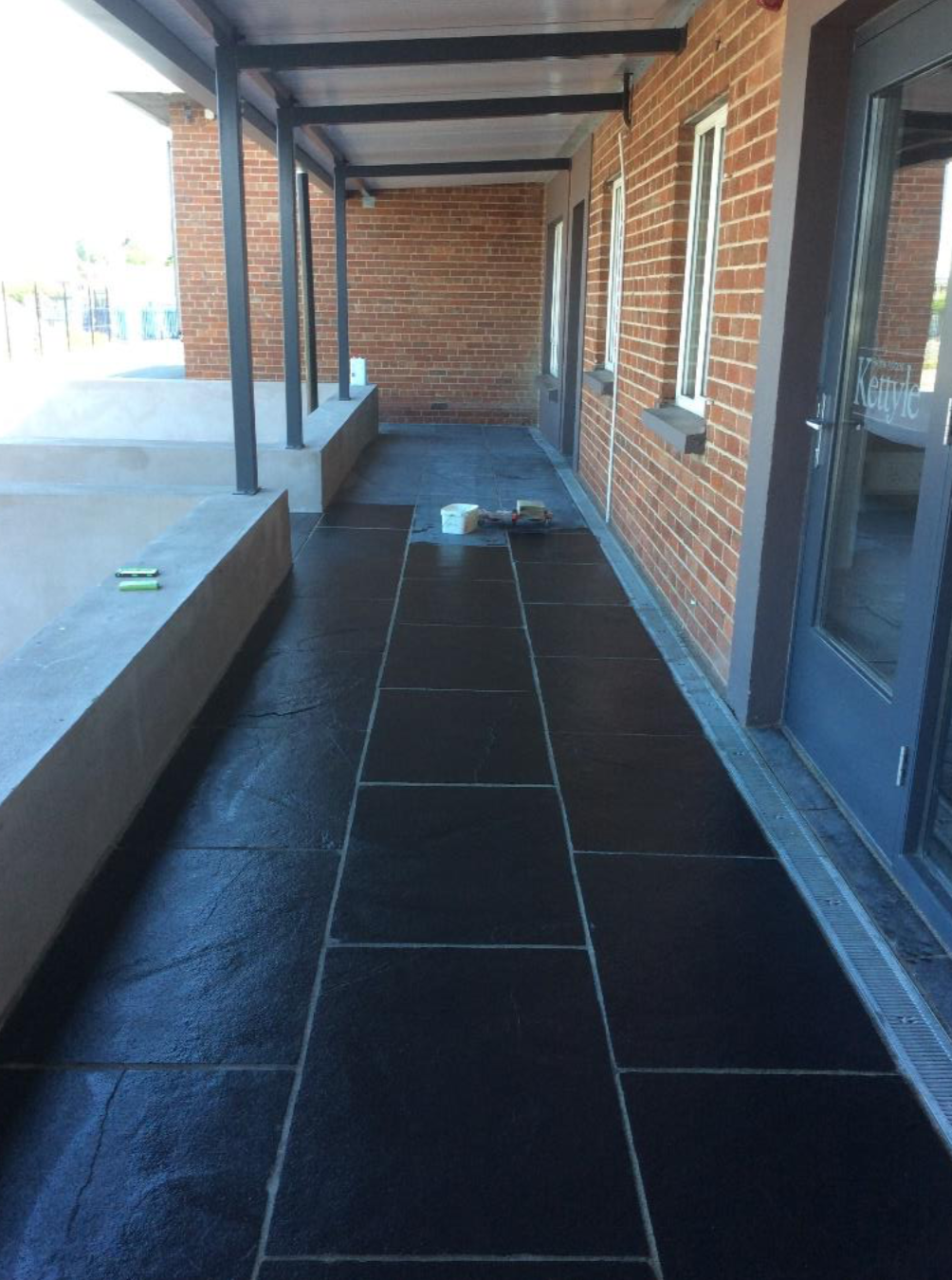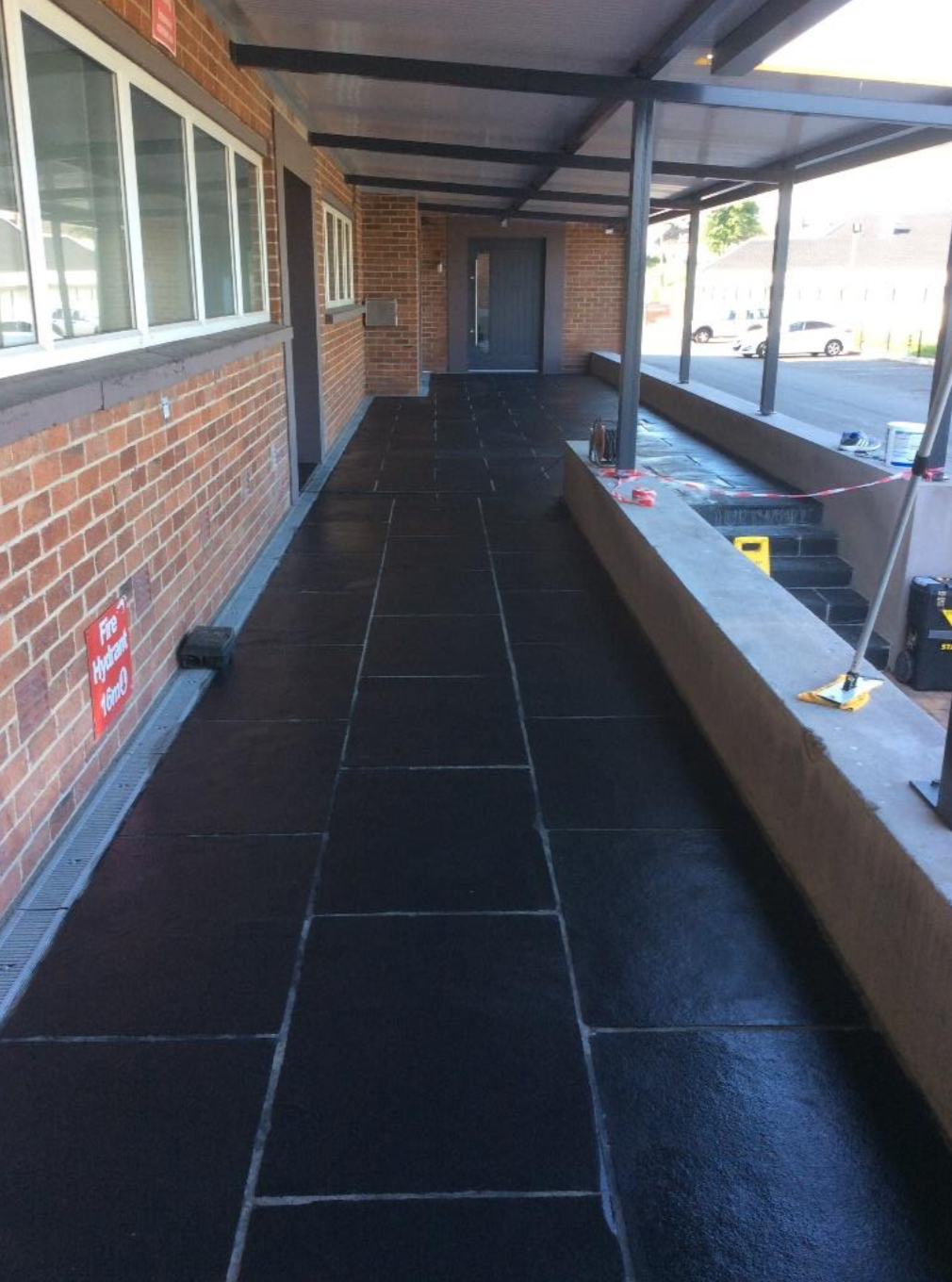 Second coat after approx. 4 hours
Job done, this was the way the customer had envisaged the area would look like first time!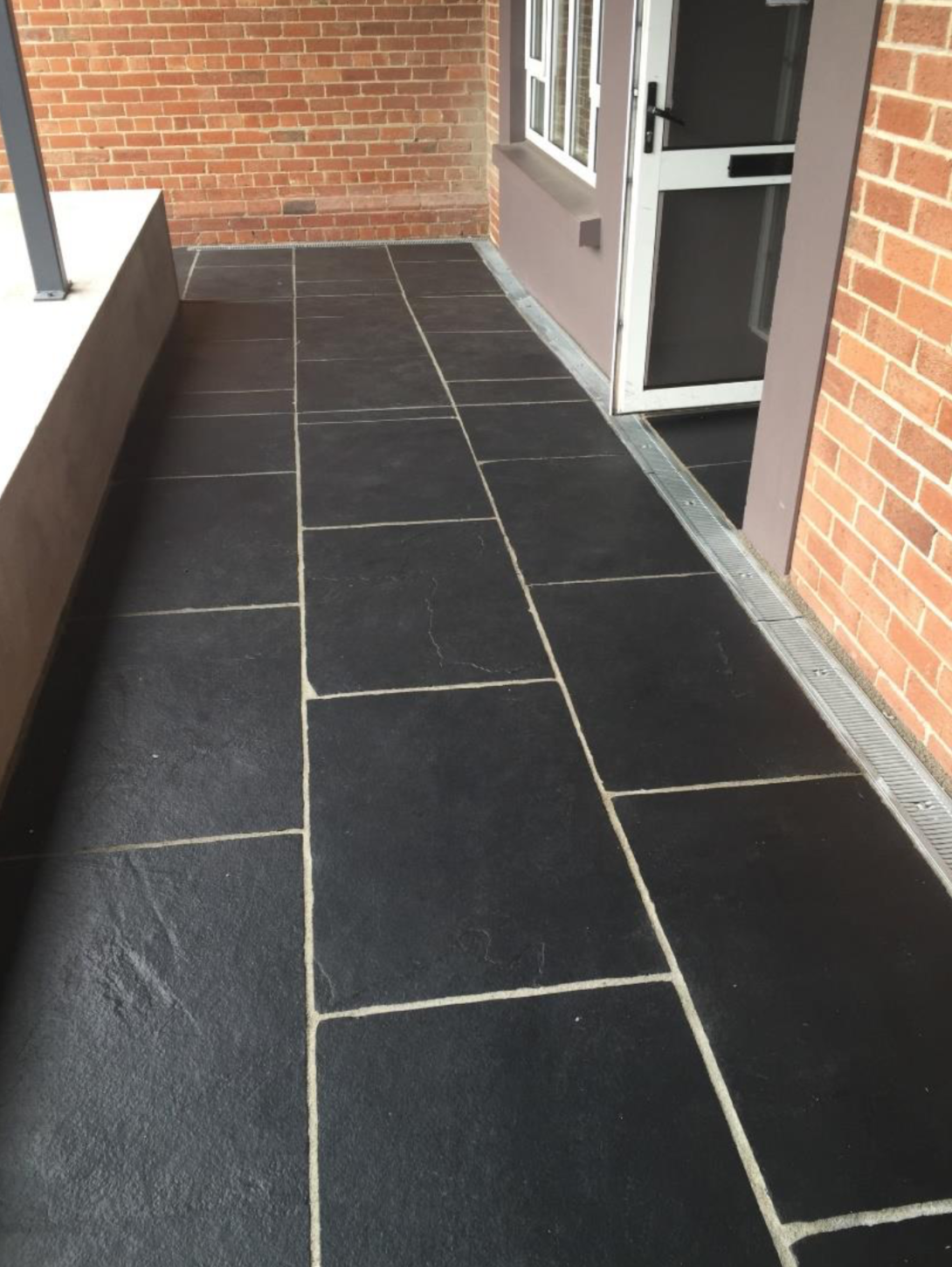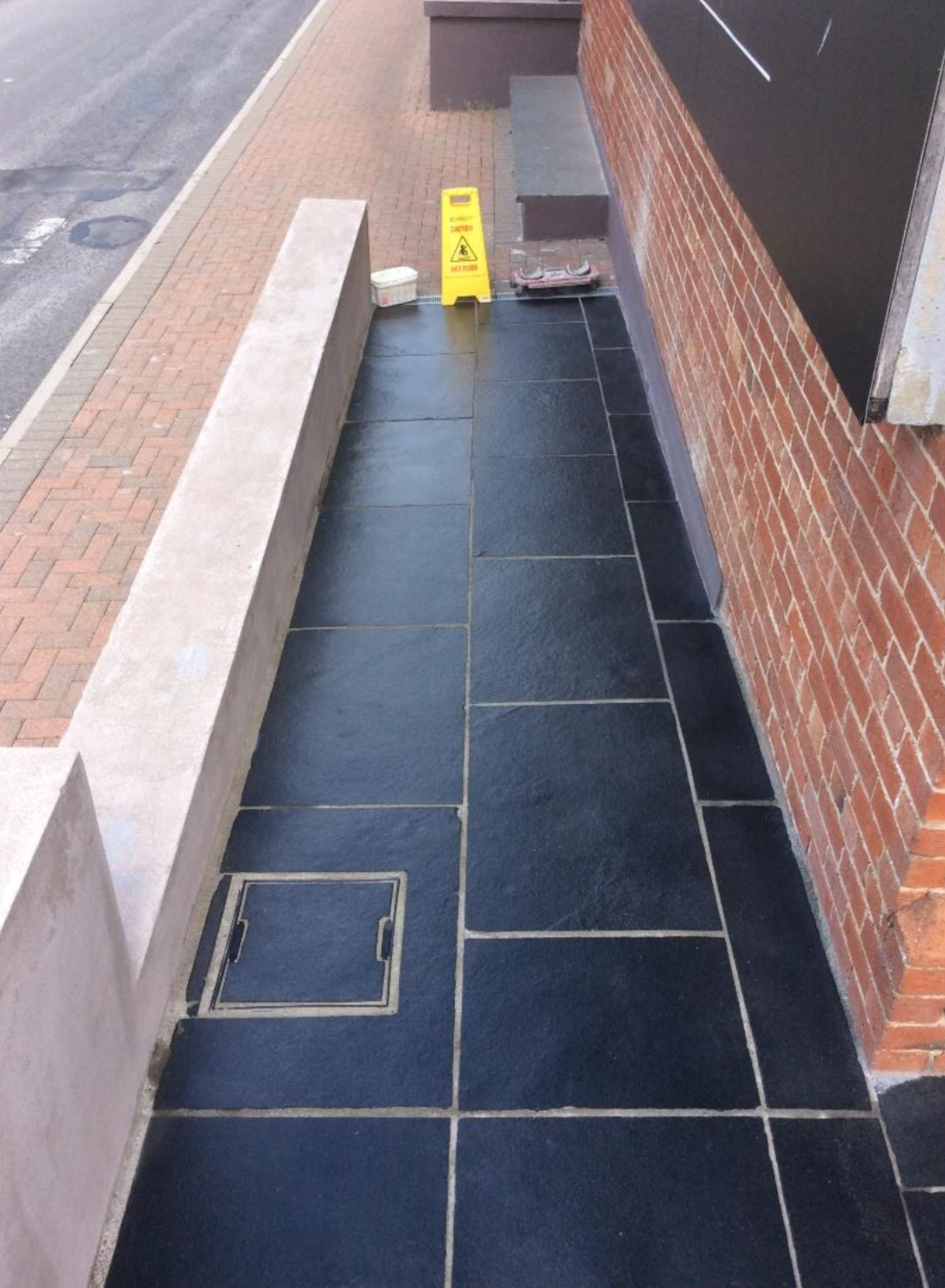 The Black Limestone is now really black and fully sealed against the elements and the company's daily cleaning regime
.
One month later and the job looks as good as the day we left it.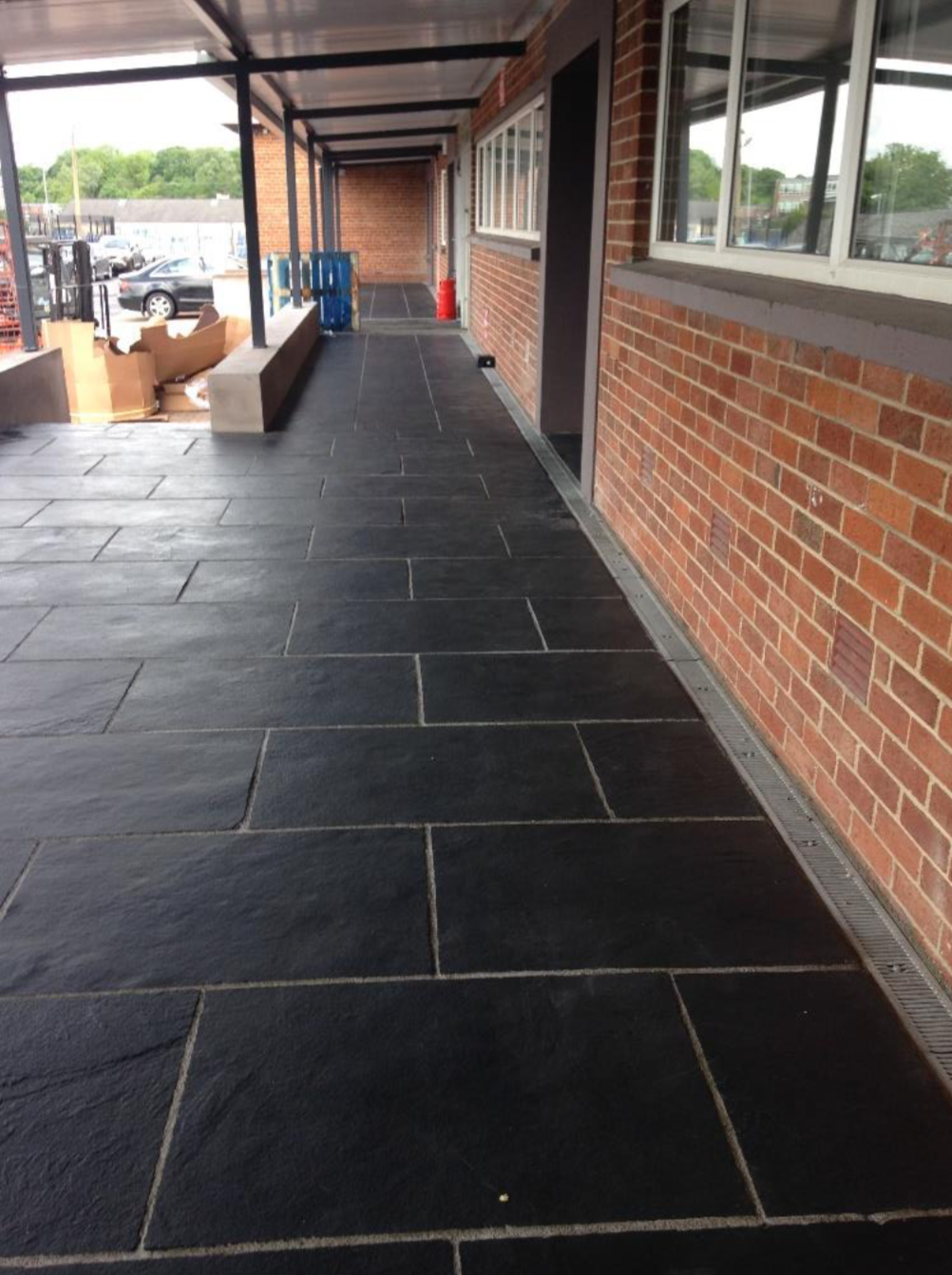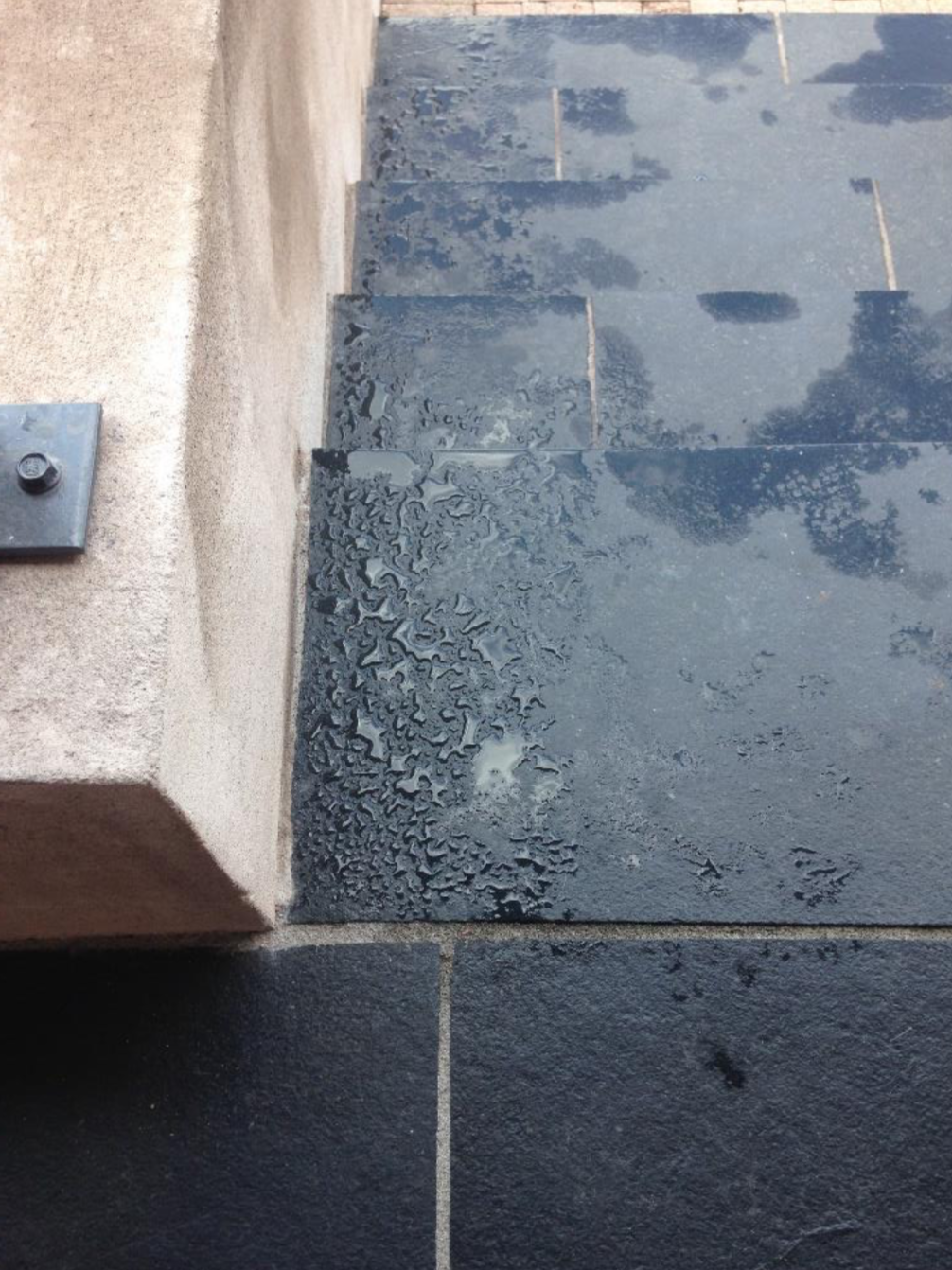 The is the main gangway between offices and production of a company employing over fifty people and staff tell us that it nowhere as slippy as the previous sealer and our product is doing it's job in terms of Stain protection also.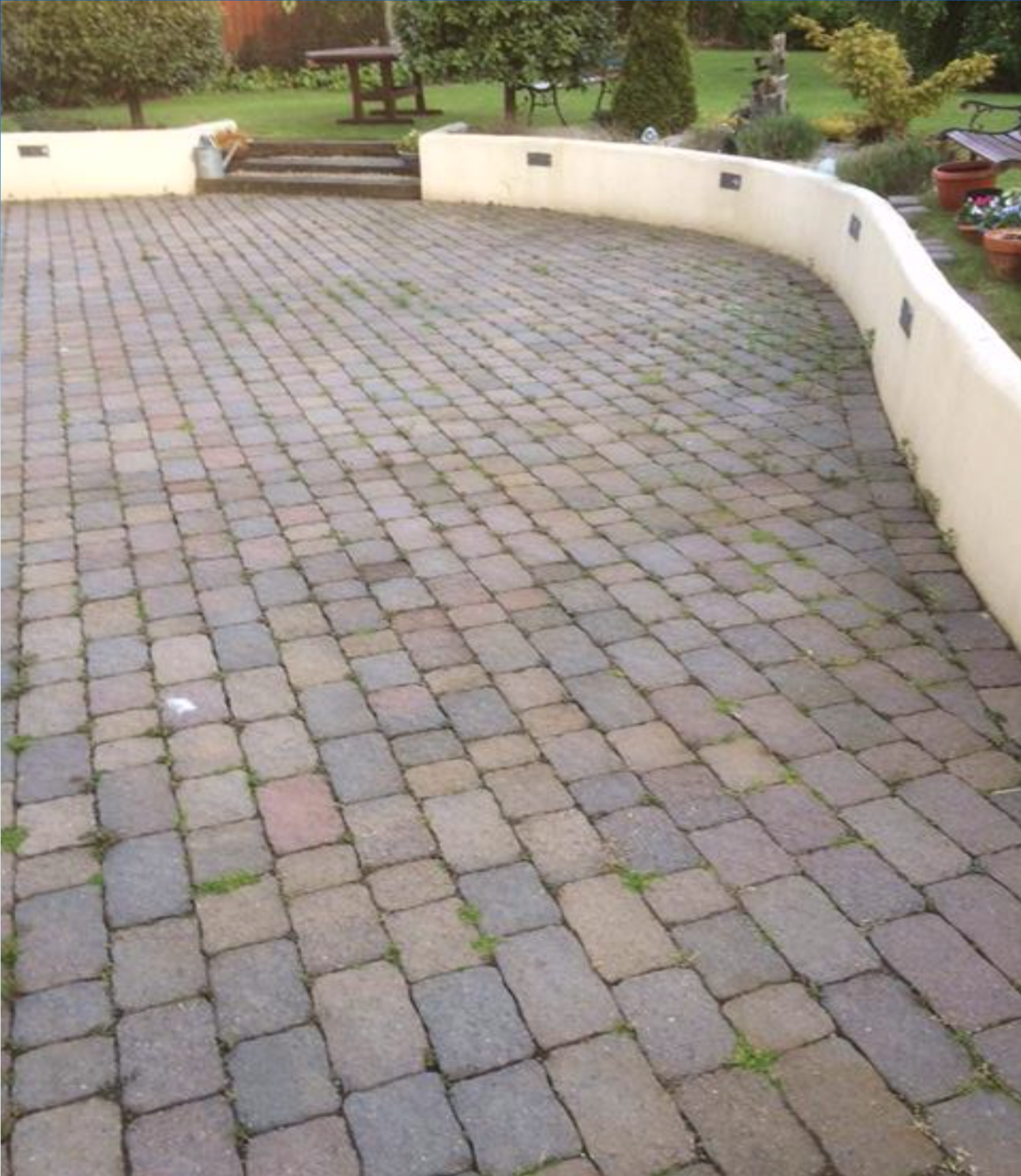 Block paving is a good choice for driveways and patio areas. However over time and due to our wet climate, weed build up and loss of jointing sand can make it look old and worn before its time.
Paver Plus works just as well on older paving also.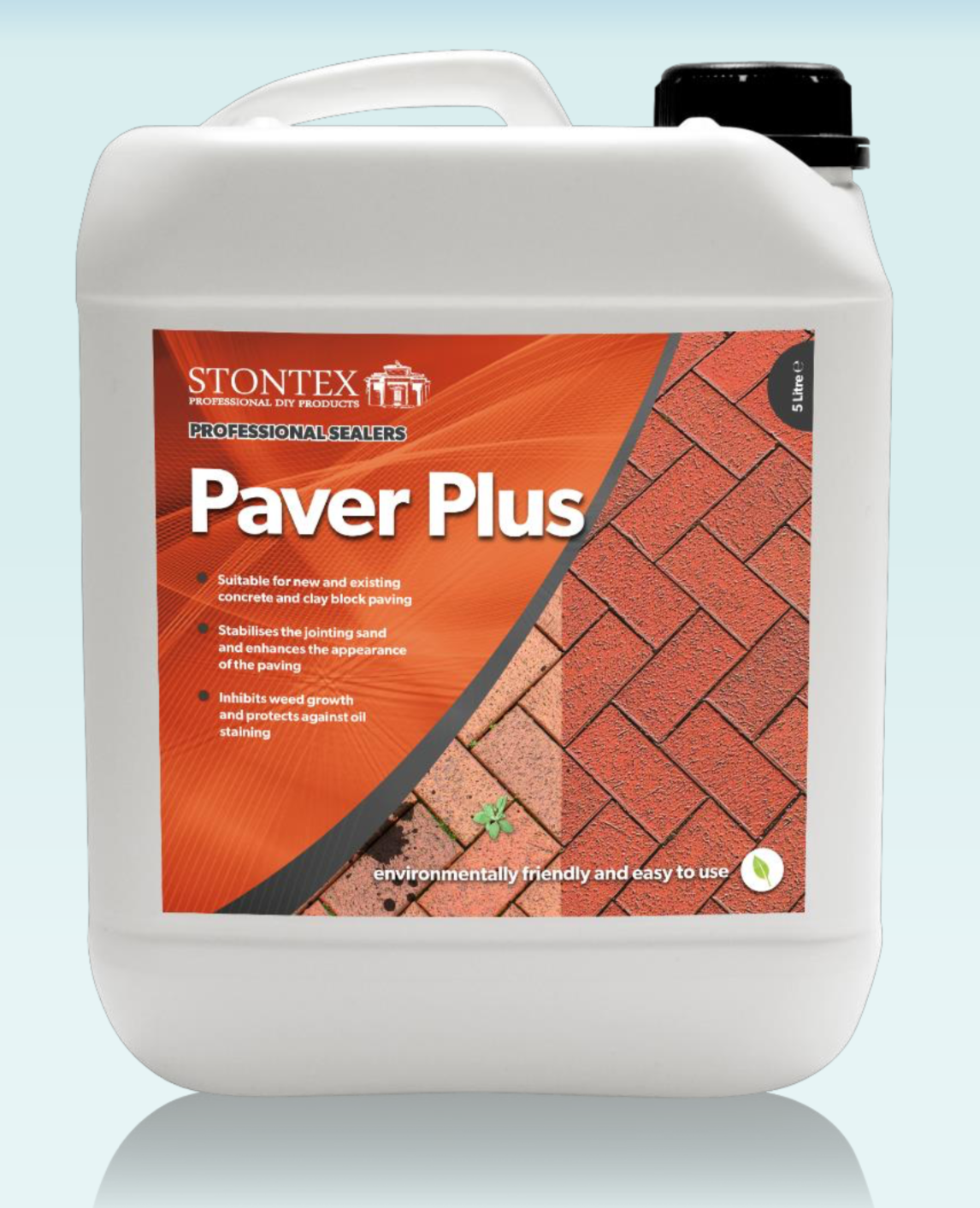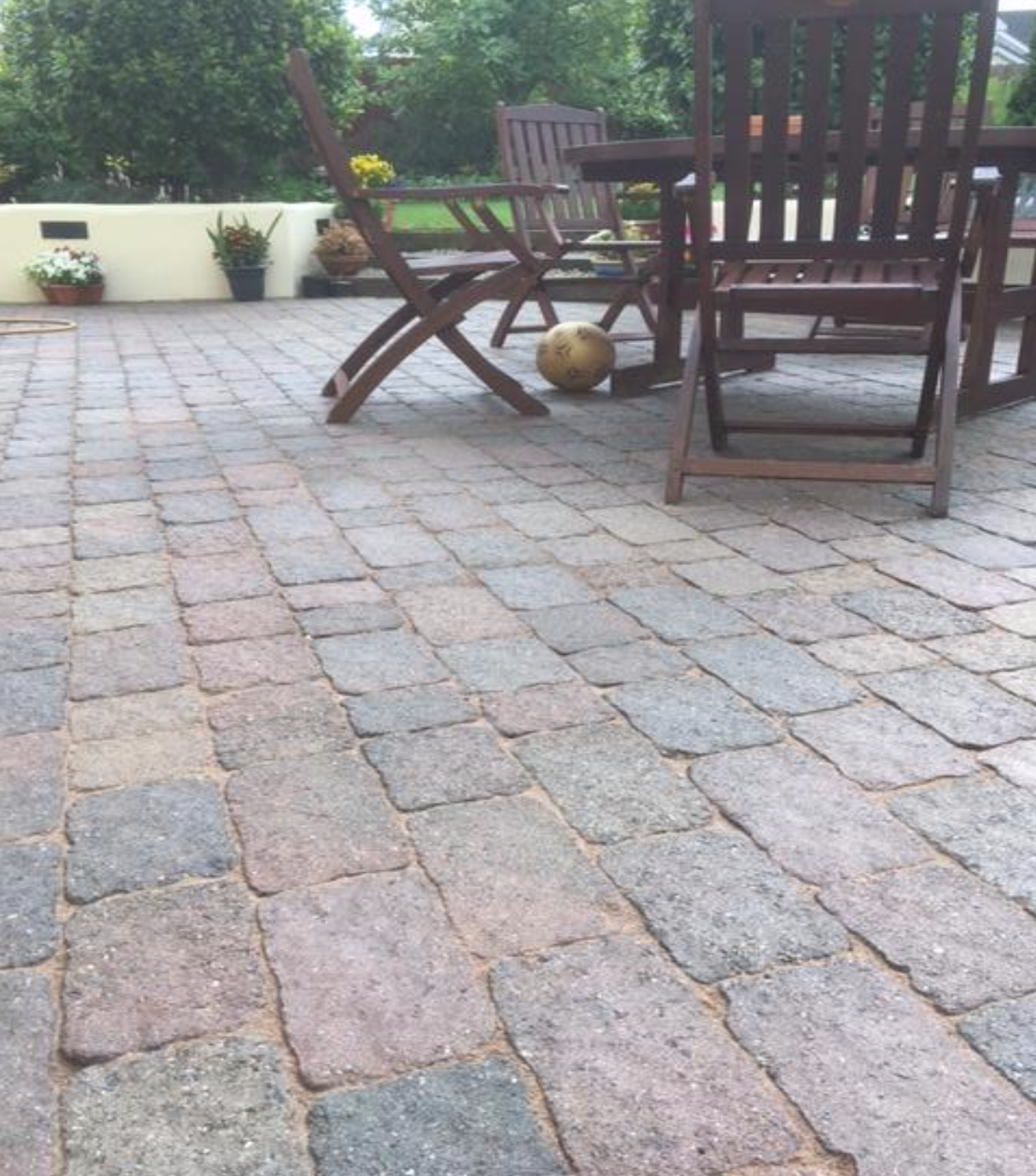 Once applied it results in a sealed block face that is oil and stain resistant.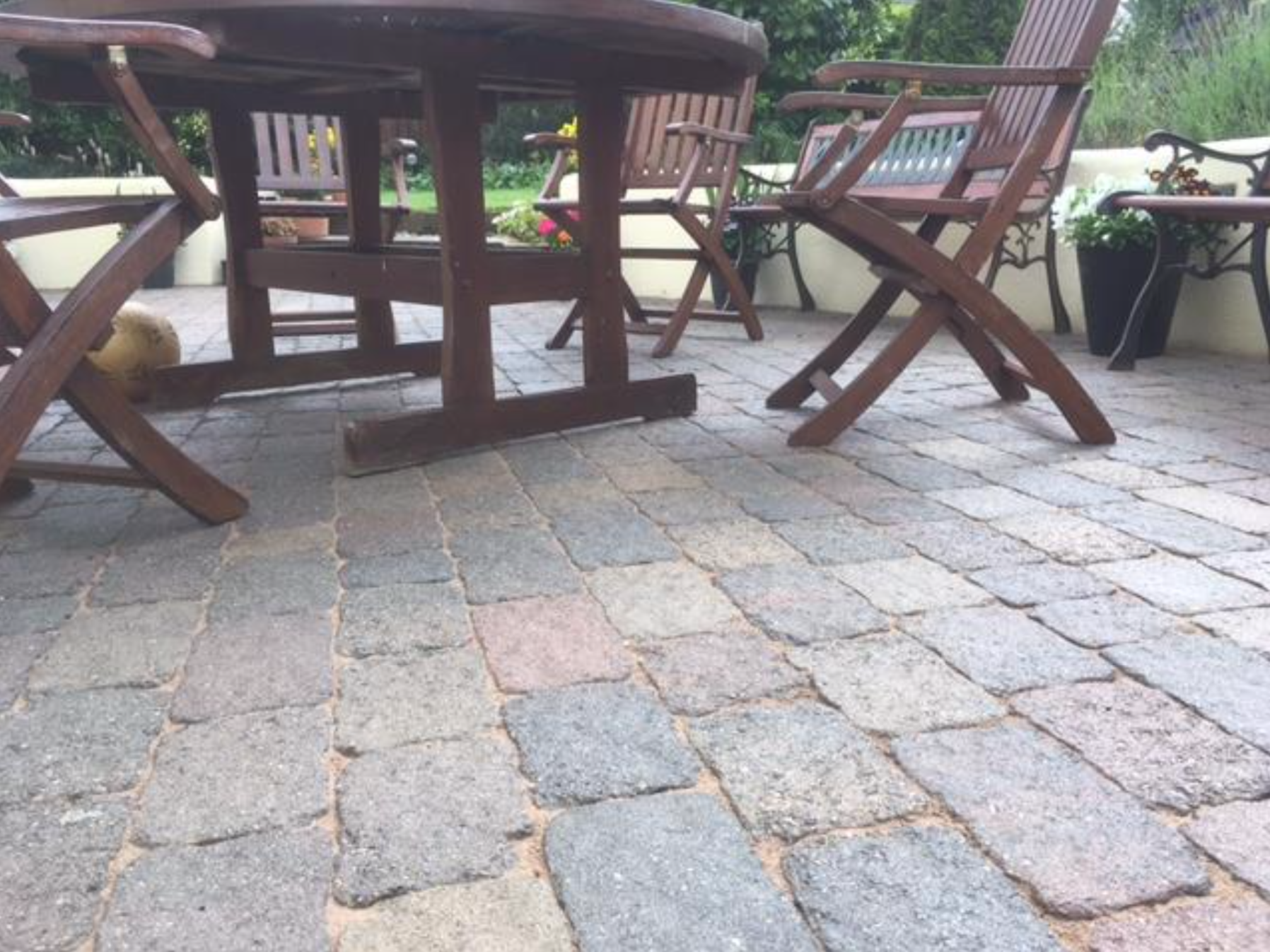 The jointing sand is now locked and sealed reducing future erosion.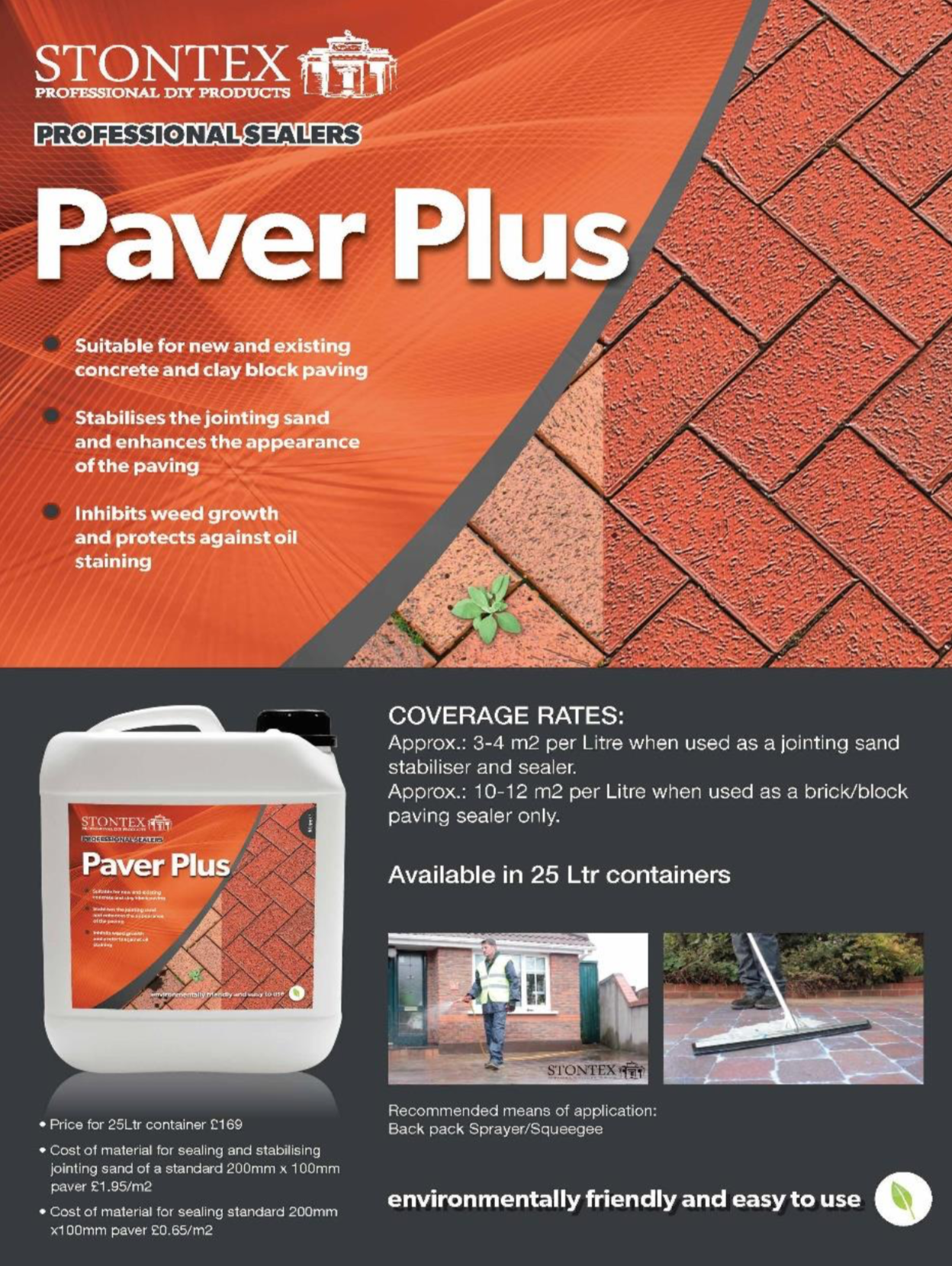 Paver Plus is easy to apply, rainproof after approx. 1 hour and protects both new and old block paving.
Watch  Stontex Paver Plus application instruction video 

HERE