PICA GRAFFITI REMOVER (5L)
€195.00
Overview
Commercial grade graffiti remover.  Eco friendly biodegradable formula that is safe to use on sensitive material even old historical buildings.
Highly effective graffiti and paint remover can be used on most porous surfaces easy application and fast acting. For best results use in conjunction with a steam cleaner.
Where to Use
Used primarily by the trade on external porous surfaces for example natural stone, brick and render.
Free shipping on all orders over €75.
Before & After Images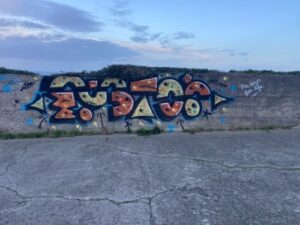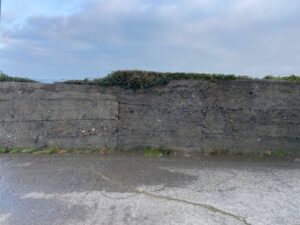 Can I use this product inside my house? Yes but using a steam cleaner on large are could be messy if you have small stains our Stontex Power Stripper Plus is a good DIY alternative.
Can I use a regular power washer to rinse? Yes but a steam cleaner is much more effective as it penetrates deeper like giving the stone a facial hot steam is better than cold water. Also power washer can be very harsh on soft stone / brick and could damage the joints, the steam cleaner is much more gentle on the material.
Once I have cleaned is there something I can treat the material with to stop graffiti from sticking to it? Nothing will stop graffiti from adhering to the surface however a good high performance sealer will stop the graffiti paint from penetrating deep into the material making ongoing maintenance much easier.
If I have more questions, is there free help available? Yes, just fill in the link below and one of our Stone Doctors will get back to you as soon as possible: Ask the Doctor